Clark County Railroad Info Site.

Which site would you like to visit?
Battle Ground, Yacolt & Chelatchie Prairie Railroad
(BYCX)
HomePage
An excursion railroad operating in North Clark County, WA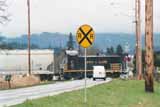 Lewis & Clark Railway
(LINC)

Shortline rail operator in Clark County
Coming Soon!


#803 restoration
(Long-Bell Lumber Company #803 2-8-2T Minaret steam locomotive restoration)
Now operating as the Crossett Western #10 on the Chelatchie Prairie Railroad in Yacolt, WA - Dec 06


#16 restoration
(Hammond Lumber Company #16 2-8-2T steam locomotive restoration))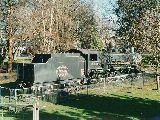 Steam Team 539
(SP&S 539 steam locomotive restoration)
Photo by Andy Macha (c) 1994.
Other Rail related links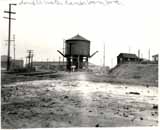 Old photos from around the area